Student Ambassador Profiles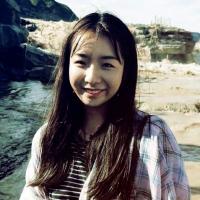 Victoria Feng
My name is Victoria Feng, and I am a third year Neurobiology, Physiology, and Behavior major at UC Davis and part of the Pre-Physician Assistant track. Currently, I am working as a research assistant in Dr. Tripp's Biology Education lab where we are researching how to improve the culture of STEM courses and people in STEM by looking at innovative teaching practices. I am also working as a certified Medical Assistant in a Pediatric Clinic, and I plan to become a Physician Assistant after graduating from UC Davis and the PA. program. My alternative career is to become a University Professor since I am interested in sharing my own knowledge with others. Go Aggies:)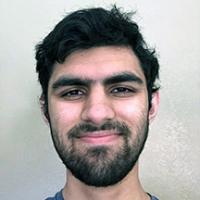 Farzaan Khan
My name is Farzaan Khan and I'm a third year Cell Biology major. I'm currently pre-med and I hope to advance my communications and teaching skills by being a CalTeach/MAST Student Ambassador so that I can better assist those in need. I was also a BIS 2C learning assistant and I really love helping students with anything biology related. My goal is to help students learn and enjoy their classes without becoming overwhelmed and stressed about tests, grades, and school in general.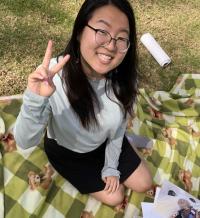 Tae-Hee Kim
My name is Tae-Hee Kim, and I am a third year Neurobiology, Physiology & Behavior major with a minor in Education. I am the current head ambassador for the CalTeach/MAST Program, and I am so happy to be a part of this wonderful group! I love being involved in education as I also work as an undergraduate assistant at the Sacramento Area Science Project and as the vice president of the Student California Teachers Association at UC Davis. I plan on pursuing a teaching credential and master's degree in Education, with the goal of teaching science to high school students. As a future teacher, I hope to create an environment where the learning, creativity, and well-being of each and every student are prioritized.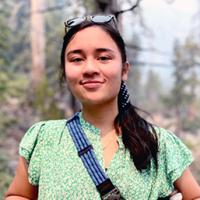 Victoria Stewart
My name is Victoria Stewart, and I am a third year Biological Sciences major minoring in Education and English. I am currently working at the Genome Center as a lab assistant for the Comai Potato lab. I also write for the Morning Sign Out school paper, which promotes accessibility of scientific research to the public. My current career goals include getting a master's in science education at UC Davis and teaching in high school STEM classrooms. I'm really excited to work with students at UC Davis and within the county to further STEM education and knowledge of enriching programs such as CalTeach/MAST this coming school year!