Student Ambassador Profiles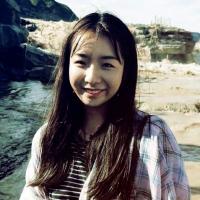 Victoria Feng
My name is Victoria Feng, and I am a third year Neurobiology, Physiology, and Behavior major at UC Davis and part of the Pre-Physician Assistant track. Currently, I am working as a research assistant in Dr. Tripp's Biology Education lab where we are researching how to improve the culture of STEM courses and people in STEM by looking at innovative teaching practices. I am also working as a certified Medical Assistant in a Pediatric Clinic, and I plan to become a Physician Assistant after graduating from UC Davis and the PA. program. My alternative career is to become a University Professor since I am interested in sharing my own knowledge with others. Go Aggies:)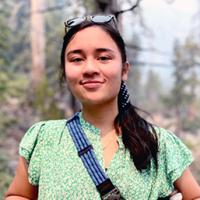 Victoria Stewart
My name is Victoria Stewart, and I am a third year Biological Sciences major minoring in Education and English. I am currently working at the Genome Center as a lab assistant for the Comai Potato lab. I also write for the Morning Sign Out school paper, which promotes accessibility of scientific research to the public. My current career goals include getting a master's in science education at UC Davis and teaching in high school STEM classrooms. I'm really excited to work with students at UC Davis and within the county to further STEM education and knowledge of enriching programs such as CalTeach/MAST this coming school year!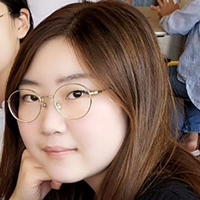 Hannah Kim
My name is Hannah Kim and I am a second year Biochemistry major at UC Davis planning on pursuing a career in dentistry, medicine, or research. I am really looking forward to being a part of the CalTeach/MAST Program because I would like to mentor and guide students through STEM courses while making studying enjoyable. I always think back to all of the great mentors that I have had so far throughout my educational career, and I would like to offer the same support to younger students with similar interests and aspirations.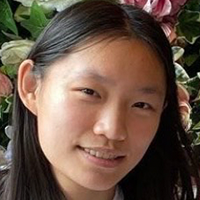 Joanna Yu
My name is Joanna Yu, and I am a second year Math and Scientific Computation major. I have previously worked as an assistant teacher to help kids in various occasions and am currently a student ambassador at CalTeach/MAST. My goal as the ambassador is to improve my interpersonal communications and leadership skills and to help promote the program so students may have a better understanding of what they want to do during their time at UC Davis.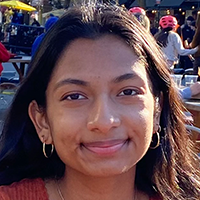 Anagha Jagannath
My name is Anagha Jagannath and I'm a second year Electrical Engineering major. I've worked as a student intern in elementary schools as part of the CalTeach/MAST program, and am excited to be a student ambassador. Being an ambassador will be a great way for me to collaborate with my peers and expand my leadership skills. Through this program, I look forward to developing a well-rounded learning environment for students both in and around UC Davis, and helping them further their careers in subjects they have a passion for.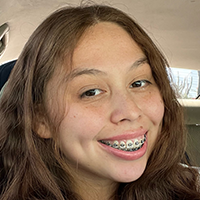 Angie Alvarado-Galvez
My name is Angie Alvarado-Galvez and I am a third-year mathematics major with an intended minor in Education at the University of California, Davis. I am pridefully the President of the CalTeach/MAST Educators Club at UC Davis. CMEC is the first club I joined, and as hard as the pandemic made socializing, CMEC helped me find people on the same career paths as mine; people whose full intention is to support and educate other future educators. CMEC then introduced me to UC Davis' CalTeach/MAST Program; which I am now a Student Ambassador for. My goal in life is to shape and educate the minds of the future by teaching high school mathematics. My involvement with the CalTeach/MAST Program is a great way to further such interests.