Academic Staff
Faculty Director

Sandra Carlson, Ph.D.
sjcarlson@ucdavis.edu; (530) 754-9621
Sandy Carlson is a paleontologist and a Professor in the Department of Earth and Planetary Sciences at UC Davis since 1986. Her research focuses on a diverse and abundant group of bivalved marine invertebrates, the brachiopods. Brachiopods are still living in the oceans today, but represent only about 5% of their total diversity. She is interested in reconstructing brachiopod evolutionary history and investigating why they were so diverse many millions of years ago, why they are no longer as diverse, and how different groups of brachiopods are related to each other and to other marine organisms. Professor Carlson is the Faculty Director of the UC Davis CalTeach/MAST program, responsible for continuing to ensure the vitality of this wonderful program on campus.
 
Academic Coordinator/Lecturer
Susann Pinter
spinter@ucdavis.edu; (530) 754-1056
Lecturer: Conceptual Integrated Science, Mast III
Susann Pinter is the Academic Coordinator for the CalTeach/MAST program. Her expertise is in teaching science concepts and inquiry based science to pre-service teachers. She has taught integrated science, earth-science and chemistry in Illinois schools and at Southern Illinois University Carbondale for almost two decades. She is committed to instill passion and a deeper understanding of teaching science and mathematics to her students here at UC Davis.
 
CalTeach/MAST Lecturers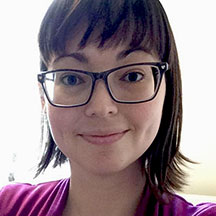 Erin Easlon, Ph.D.
eeaslon@ucdavis.edu
Lecturer: LA program – BIS 2A
Erin Easlon has been an academic coordinator for BIS 2A at UC Davis since 2012. Working in the Microbiology and Molecular Genetics department, she has taught BIS 2A as the instructor of record during summer session 2 since 2013. She works with the iAMSTEM Hub on campus to collect data on active learning in large and small classrooms. She attends higher education conferences where she presents work done in BIS 2A regarding Practice Centered TA Training and active learning implementation in large lecture classes.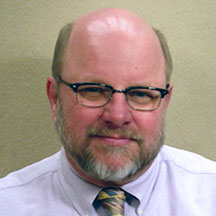 Charles Horn
cehorn@ucdavis.edu
Lecturer: MAST II
Charles Horn has lectured in the CalTeach/MAST program since his retirement as a high school science teacher and administrator in 2006. He has also supervised science student teachers through the UC Davis School of Education. His experiences as a public school educator for 32 years included serving as a mentor teacher and BSTA support provider, union president and negotiator, elected school board member, GATE teacher and Assistant Principal. He is deeply committed to public education and welcomes the opportunity to work with students at the University as they explore math and science teaching.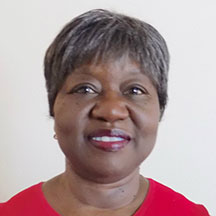 Kathlan Latimer
kklatimer@ucdavis.edu
Lecturer: MAST I
Kathlan Latimer has been a lecturer at UC Davis with the CalTeach/MAST program since 2008. Having over 30 years of experience in elementary education, she has served as a classroom teacher, mathematics strategy coach, mentor teacher and teacher on special assignment. Kathlan served as Teacher-in-Residence at the UC Office of the President, working with the California Subject Matter Projects, for a year as well as worked at the California Department of Education in what was then their Math and Science Leadership Office. Kathlan continues to provide professional development, collaborate on curricular projects, and remains active with the California Mathematics Council.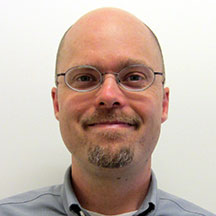 Joel Ledford, Ph.D.
mledford@ucdavis.edu
Co-Lecturer: LA program – BIS 2C
Joel Ledford manages and helps teach the introductory course on the Tree of Life (BIS 2C). He seeks to help students build a broad foundation in biology through exposure to organisms across the tree of life including microbes, plants, fungi, and animals. He encourages students to become lifelong learners and enjoys working with fellow educators to improve teaching methods. 
 


Timothy Lewis, Ph.D.
tjlewis@ucdavis.edu
Co-lecturer: LA Program - Mathematics
Tim Lewis is a Professor in the Department of Mathematics at UC Davis, where he has been since 2004. Currently, he is the Vice-Chair for Undergraduate Matters in the Math Department. He is an active researcher in the field of Mathematical Biology and is deeply involved with several projects in Math Education.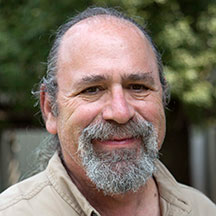 Alvin Mendle
ammendle@ucdavis.edu
Lecturer: MAST I
Al Mendle has been a Lecturer at UC Davis since 1993. Working in the School of Education, he has taught Mathematics Methods and Educational Technology. He has contributed to books for the College Preparatory Mathematics and Activity Resources Publishing companies. Having 25 years of teaching experience at the elementary and secondary levels in public schools, he has also served as Director of the University of California at Davis Mathematics Project. His presentations have included speaking engagements at conferences for the National Council of Teachers of Mathematics and the California Mathematics Council.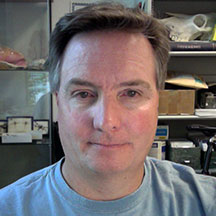 Pat Randolph, Ph.D.
rrandolph@ucdavis.edu
Lecturer: LA program – BIS 2B
Pat Randolph manages and helps teach the introductory course on Evolution and Ecology (BIS 2B). Even though this is a very large introductory class, he wants his students to come out feeling they were treated as individuals. His other goal is to get students to see that the topics of evolution and ecology have real world implications and that these are not just strictly academic pursuits. He also wants students to think about their education as set of tools they are acquiring that will help them in their own pursuits and as citizens of this world.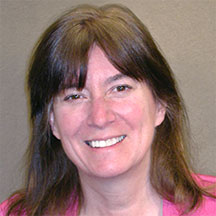 Mary-Betty Stevenson
mbstevenson@ucdavis.edu; (530) 754-9148
Lecturer: LA program
An alumna of the UC Davis Math Department, Mary-Betty Stevenson is a career teacher having taught math in local high schools and community colleges. She has been active in K-12 mathematics education issues, specializing in problem solving and inquiry based learning. When not teaching she encourages students to drop by the CalTeach/MAST office and discuss math and science teaching opportunities.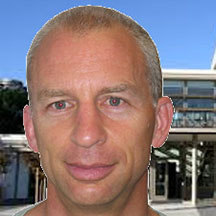 David Webb, Ph.D.
djwebb@ucdavis.edu
Co-Lecturer: LA program - Physics
Dr. Webb was instrumental in engineering a reform of introductory physics courses that had wide reaching positive impacts on the biology students who took them. The select group of students who participate in the Physics Learning Assistantship program (LA program) gain unique insight into the world of physics.